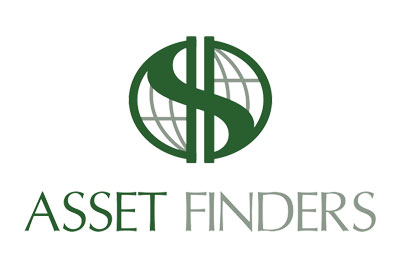 Asset Finders
Unclaimed Property • Naples, Florida
Since 2006, Asset Finders has been assisting individuals and companies in locating and recovering investments and financial receivables that have been misdirected in the financial system or that have been forgotten through the passage of time and circumstance.
Asset Finders utilizes its years of expertise in successfully navigating the legal and investigative hurdles to provide accurate and timely recoveries to its clients. Asset Finders is also aware that its success is directly related to the success of its clients.  For this reason, Asset Finders is built on principles of integrity, trust, and confidentiality. Asset Finders does not request any information other than that which is absolutely necessary to verify identity and comply with the law in making a recovery.
When you need assistance with a recovery, want to know if you have a possible recovery, or if you have already been identified by the Asset Finders team as someone of interest in a recovery, please call us. Our staff of experienced professionals looks forward to speaking with you.
Our Recovery Process
At Asset Finders we are dedicated to finding and helping individuals, estates and companies who can recover meaningful investments and receivables that have been misdirected in the financial system. We base our business on the highest level of integrity, we build meaningful trust, and we strictly maintain our clients' privacy and confidentiality.
Step 1: Research and Location – Through research of various legal and financial documents together with our network of financial connections, we locate meaningful dormant financial assets that have been misdirected in the financial system. Through our years of investigative experience, our research experts locate those who can make claim on these dormant financial assets.
Step 2: Verification and Authorization –If we have contacted you, then we believe that you, a family member, a friend, an acquaintance, or a business entity you represent is entitled to recover meaningful financial receivables. Upon our verification of the proper claimant, we are required to obtain the proper claimants written authorization to proceed with the recovery.
Step 3: Recovery –Upon our receipt of the written authorization, our processing team efficiently gathers the necessary documentation to finalize the recovery.  During the process, our team keeps our clients updated on the status of the recovery and are available to answer any questions. After the necessary documentation is finalized and submitted, the recovery is sent directly to our clients.