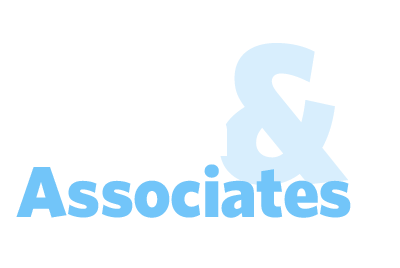 Carson & Carson & Associates
Asset Recovery Service • Tallahassee, Florida
We are a State of Florida Licensed Private Investigative Agency and also registered as a "Claimant's Representative" with the State of Florida. We are a small family owned and operated business located in Tallahassee, Florida. We are all professionally licensed, educated, and with years of unique work experience to serve your needs.
Harry B. Carson: Harry received his bachelor's degree from Florida International University, and he has more than 45-years of experience working with the return of property to rightful owners, heirs, and to corporations. His experience includes working for the State of Florida for 32 years where he was in the head of the unclaimed property for the State of Florida (set up the Auditing program, set up the claim processing program, etc.)   His experiences include 10 years on the executive board of the National Association of Unclaimed Property National Association. Harry has now been working in the private sector for 17-years. Harry continues to work on legislation to improve the recovery process for owners and is an officer of the Professional Claimants Representative Association, Inc. Harry brings a very unique work experience as he has worked on both sides, government and private sector, of the claim processing desk.
Brenda M. Carson: Brenda holds a degree from Lenoir-Rhine College, Hickory, NC, and has more than 25-years of experience with the return of property to rightful owners, heirs, and to corporations. Brenda served on the Executive Board of Directors for the Children's Home Society (CHS) for more than 20 years. Brenda has worked with skip tracing on finding missing persons and identifying the location of missing fathers for CHS. Before starting this business, Brenda has a unique work experience as she worked for the Florida Secretary of State's Office as a budget director and a division director. Brenda has also proudly served on the CHS State Board of Directors.
R. Scott Carson: Scott is the President of Carson, Carson, and Associates, P.A. Scott received his bachelor's degree in Criminal Justice from the University of New Orleans where he was on a baseball scholarship. Scott also studied at Trinity College in Dublin, Ireland. Scott has been a licensed Private Investigator for more than 15 years and loves to assist claimants in the recovery of property due them. He also coordinates the investigation of cases with other licensed Claimants Representatives throughout Florida. Scott's work includes some of the largest returns of property that we have handled and has a client list of active and inactive corporation owners.
Richard H. Masten: Richard is a retired Police Chief and graduate of the FBI Academy. Richard handles our field work on identifying and working with owners of unclaimed property. Richard has more than 40 years of law enforcement experience including expert witness work for attorney's and insurance companies.
All of the above employees are licensed as private investigators with the Florida Division of Licensing and are properly registered as "Claimant's Representatives" with the Florida Department of Financial Services. We are also a member of the Better Business Bureau with an A+ rating. We have great success on the recovery of funds due owners because we know the process and dedicated to our clients.