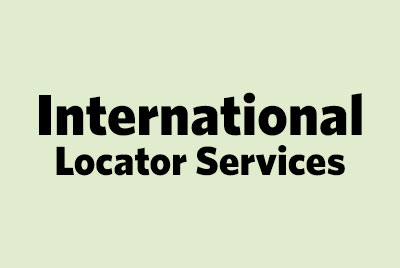 International Locator Service
Unclaimed Property • Clearwater, Florida
International Locator Service began in 1974 when Pat Traylor had the opportunity to find a much-needed service of locating missing heirs and beneficiaries. Through the years, the company has grown from a small one-person office into a licensed private investigative agency with numerous employees to service our clients on a more personal level.  A large portion of our business deals with more complicated cases in which the owners of unclaimed funds are deceased and the heirs have no knowledge of the existence of a possible inheritance.
International Locator Service (ILS) is an all-inclusive service company that reunites owners with their assets. ILS handles every phase of asset recovery. We locate the asset and then we locate you. Next, we assist in procuring documentation, match you with an attorney, file your claim, and answer any additional requests posed to us by the holder.  You will not be responsible for payment of the legal services as these are included in the fee agreement which will be signed by you to begin the process.
If an unclaimed property owner dies without a Last Will & Testament, our team is able to do the required genealogy for those cases where no immediate family member is apparent.  If it is required, a certified genealogist can identify the entitled heirs and beneficiaries of an estate.
All services performed by ILS are included in the fee quoted by us. We ask for no advance monies of any kind and all costs of collection are paid by us. You will be paid directly from the holder of the unclaimed funds; we never receive the portion of the money due to you. Our fee will be deducted before the holder mails your check. If we are unsuccessful in claiming your unclaimed funds, we are paid nothing.
Our Credentials
International Locator Service is a licensed Private Investigative Agency (since 1986) based in the State of Florida, License number A8600372.
​International Locator Service incorporated in 1987 in the State of Florida.
We have been members of the West Florida Better Business Bureau since 1989 and we are proud to have earned and maintained an A+ rating.