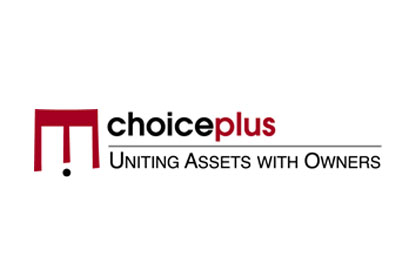 Choice Plus, LLC
Unclaimed Property Specialists • Washington • Florida
ChoicePlus excels in locating owners and heirs to inform and assist them in the recovery of their unclaimed property. We are the industry leader in administrative, judicial,  and entitlement documentation procedures required to secure the release of dormant and unclaimed assets. Other services include Estate Facilitation and Inheritance Distribution Services, Asset Purchases, and Debt Settlement Solutions. Cases typically involve assets exceeding $20,000.
The National Association of Unclaimed Property Administrators(NAUPA) estimates that States are holding unclaimed property worth approximately $41.7 billion and that perhaps $100 billion dollars has yet to be turned over.
Choice Plus LLC participated in an independent public records request from all 50 states and Washington, DC in 2014. Information included the amount of unclaimed property the states received and the amount they returned each year for as far back as each state had records available. 3 states failed to fully comply with the request. According to the state data that was received, states are holding approximately $56 billion.
Approximately 50 million Americans own unclaimed property (1 in 6 people). Millions of these Americans are either unwilling or unable to get these unclaimed property funds due to the complexity and the lack of financial resources necessary to prove their ownership of the unclaimed property.
State unclaimed property administrators provide valuable free services to the public to locate and recover their unclaimed property usually at no cost.  However, there are limitations to the free support administrators can provide. They cannot and will not pay for legal advice, court filings fees, translators, certified records, genealogical research, lost instrument bonds, etc. Lastly, free services have limited incentive to apply the extra on your behalf.
Why are there unclaimed properties?
The reasons for unclaimed money or unclaimed assets vary. Individuals may lose track of assets if:
There has been a change of residence or a business relocation occurs, and an address change was not completed or provided.
A check is received but accidentally discarded, misplaced, destroyed, or forgotten.
An owner dies without a will or without leaving information about all assets, leaving relatives unaware of a bank account, safety deposit box, or stocks owned by the deceased.
A clerical error alters the address or name of a recipient causing mail to be returned as undeliverable.
Owner forgets about money or asset.
Parents establishing accounts in the name(s) of minor children, but forget about the accounts. The children are generally unaware until they receive some form of public or private notification of the existence of the asset.
Business acquisitions, mergers, bankruptcies, and dissolution.
Customer overpays on an account, or sends remittances with no indication as to which account the payment should be applied.